The Fate of the Machinery
My family owned an industrial auction business from 1951-2002, liquidating the assets of factories, in towns across the US facing plant closures. Their work thrived as a result of waves of runaway shops, mergers and acquisitions and corporate conglomeration. They accumulated wealth and a collection of American modernist art. Every week, their company, Norman Levy Associates, would place Sunday advertisements in the Detroit News/Detroit Free Press for upcoming auctions. The installation combines these many ads into a contemplative memorial and personal meditation on what it means to be a middleman in macroeconomic systems that benefits few while exploiting communities across the globe.
Fate of the Machinery exists in iterations. In the first installation was in 2015 at 9338 Campau Gallery in Detroit, during which I also presented a scroll, combining transcripts from my family's various conversations about class, race, segregation and deindustrialization, photographs and ephemera. Hung as a draft on the gallery wall across from the ephemera installation, visitors were invited to write thoughts and interventions directly on the manuscript. The installation also featured a conversation series about topics connected to the economics of deindustrialization.
The second installation will take place at Saginaw Valley State University in 2023, and explores the impact of industrialization and deindustrialization on bodies, the transition from an industrial to an illness economy and the contrasting experiences of aging across race and class, including that of my own family. The project also contains an ongoing series of photographs of former auction sites.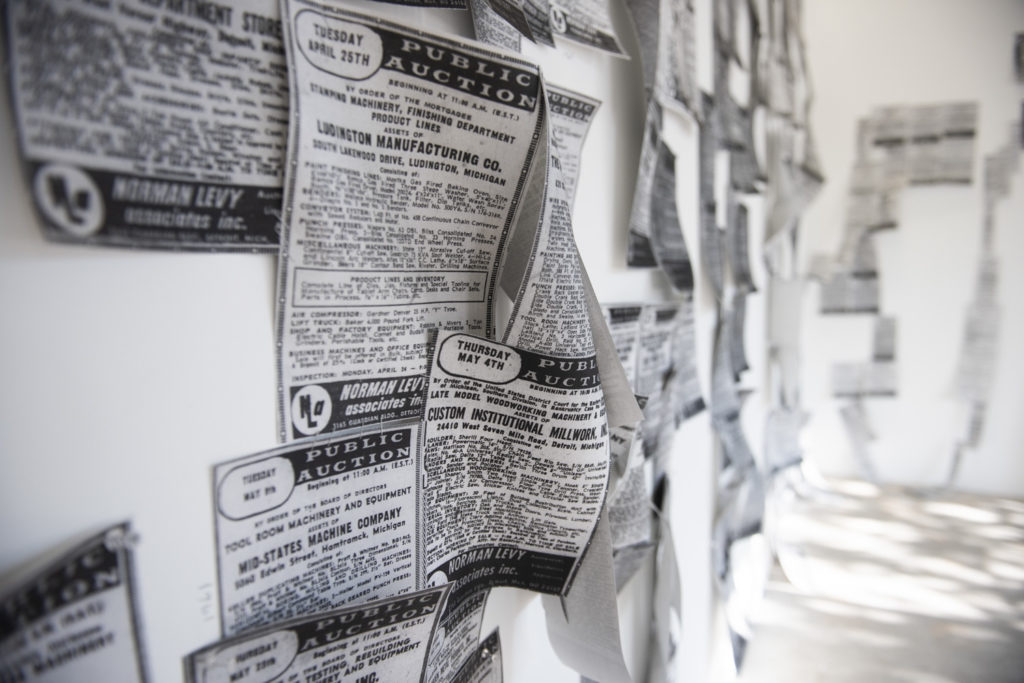 Fate of the Machinery Installation Detail at 9338 Campau, 2015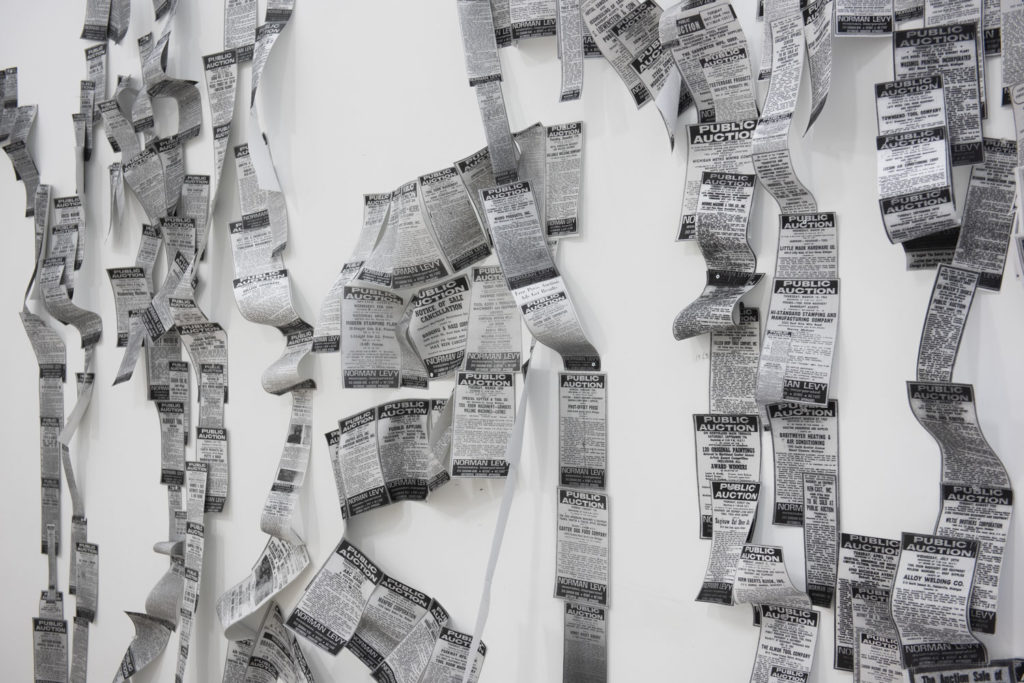 Fate of the Machinery Installation Detail at 9338 Campau, 2015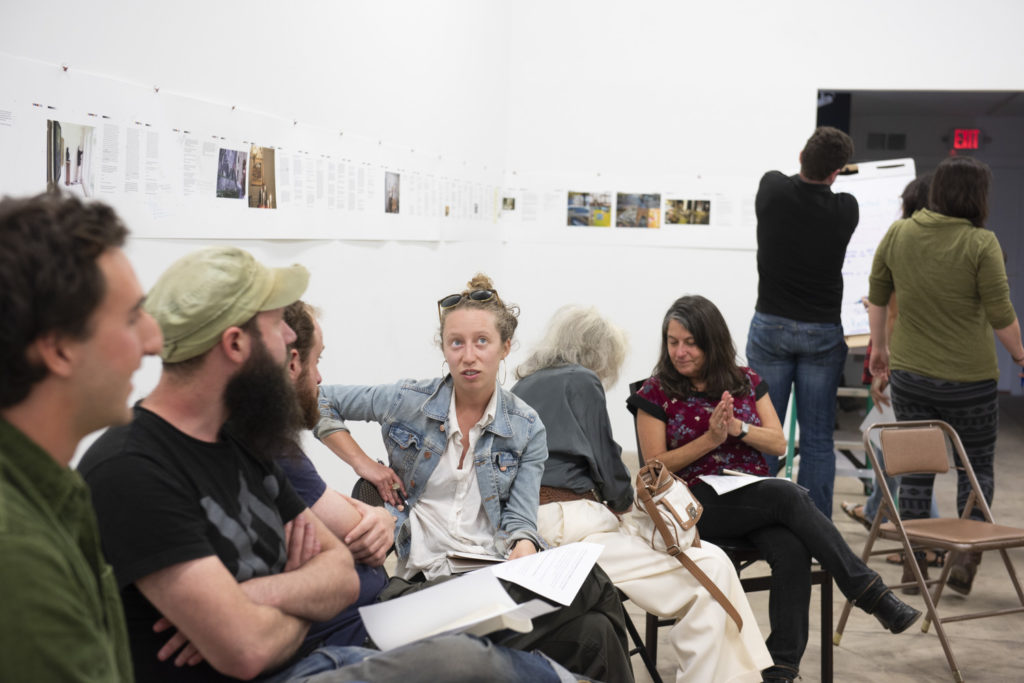 From "10 Days: Art, Collective Responsibility and Struggle for a Just Economy" with Detroit Jews for Justice, September 2015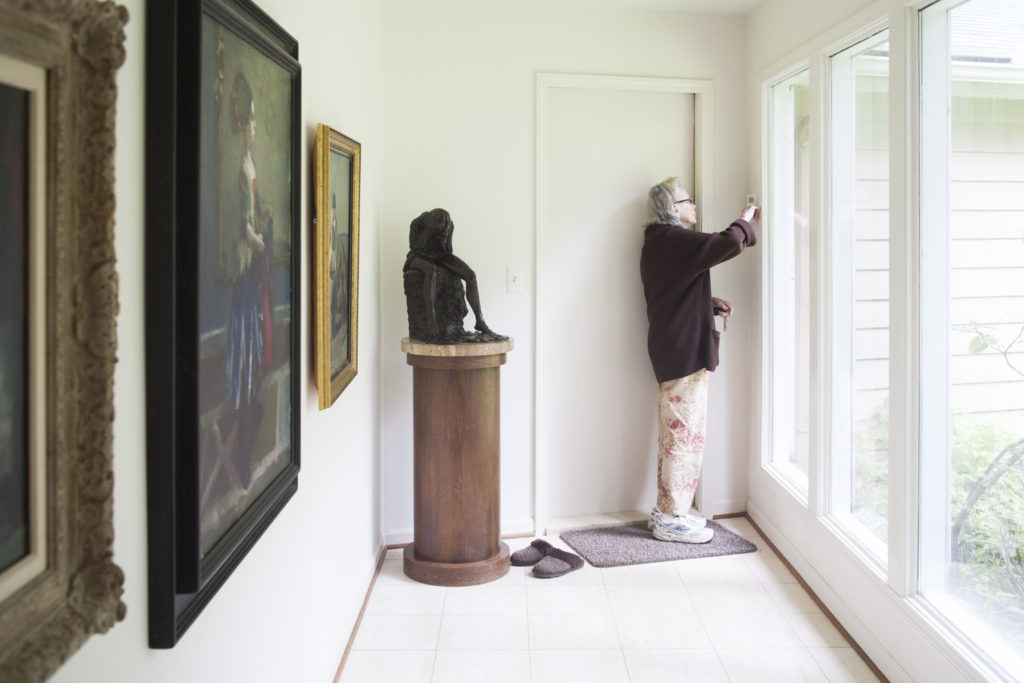 Grandmom's Security